About Stack-Ed
Stack-Ed is an educational tool that was created to equip users with the ability to discover popular questions and their answers from the most reputable contributors on various Stack Exchange sites, segmented by topics (tags).
With 100 different Stack Exchange sites ranging from technical questions on Stack Overflow, Mathematica, or Game Development to questions on Photography, Cooking and Languages, Stack-Ed harnesses the best of the best offered by the Stack Exchange platform.
Stack-Ed allows you to
Search and select a Stack Exchange site that powers Stack-Ed
Search and select a tag within the Stack Exchange site, and see the top answerers
Select an answerer and see their most viewed and voted on questions
Select a question to see the question and answer content in a single view
Favorite questions per site and retrieve them conveniently
Keep track of questions you've viewed
Stand on the shoulders of Q&A Giants.
Screenshots
Website
Currently Inactive!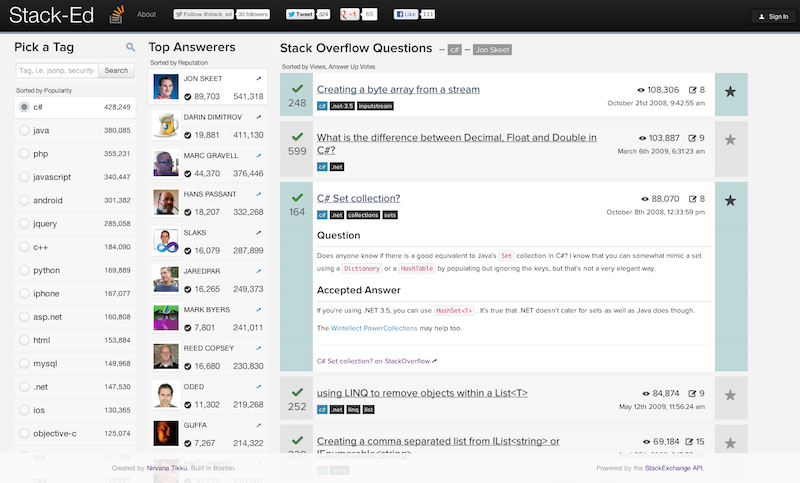 iOS App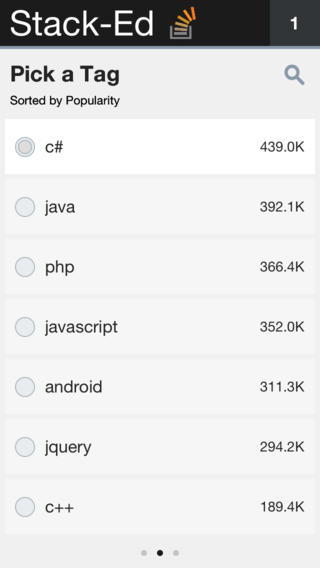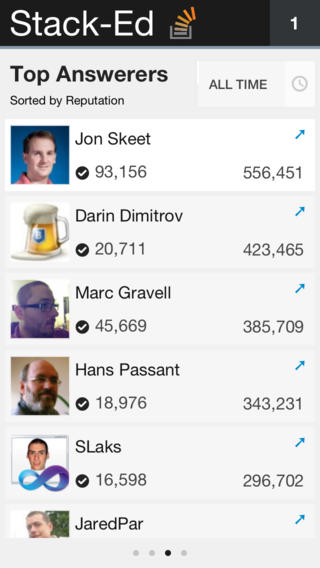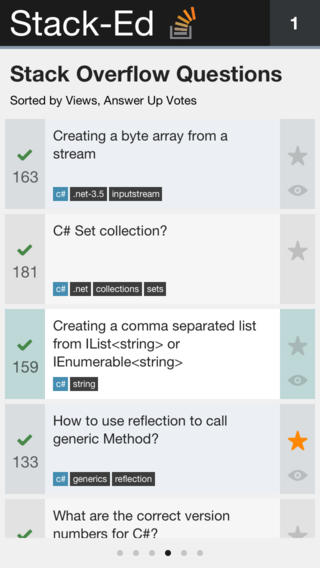 Links